Pastor Clifton's Biography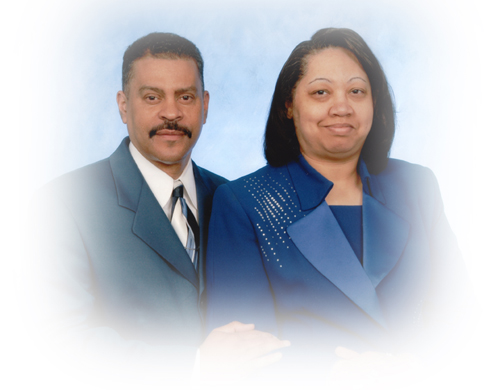 Pastor Larry Clifton was baptized in the name of Jesus Christ and filled with the precious gift of the Holy Ghost, in the year of 1977 under the ministry of Pastor Jesse Ross at Messias Temple Church in Ypsilanti, MI. Elder Clifton's knowledge of the scriptures grew immensely over the years under the tutelage of Pastor Ross and learning under the great teaching of Bishop Ross P. Paddock, as well as studying the writings and teachings of many great bishops of the latter rain church, and constant study of the Bible and the doctrine of the Apostles.

In 1996 Elder Clifton moved his family to Jackson, MI and joined the flock at Greater Bible Way under the pastoral leadership of his friend and great Bible scholar, then District Elder Ira Combs Jr. During his time at Greater Bible Way, Pastor Clifton received much great teaching as well as helping to create the successful tape ministry J.E.S.U.S. Ministry. After 5 years under Pastor Combs Elder Clifton was sent out to Pastor, first in Windsor, Canada then moving his congregation to Belleville, MI by the direction of Suff. Bishop Ira Combs, and Bishop Harry Herman.
Pastor Clifton has a deep passion for God's word as well as his people. This is seen in his teaching of God's people. He is never too busy to give a bible class to those in need, and tend to the needs of the flock that God has given him. Over the years Pastor Clifton has been a diligent prayer warrior, and one willing to fight for name of Jesus Christ and the doctrine of Jesus Christ. The body of Christ is truly blessed to have a man such as Pastor Larry Clifton included its ranks.